Blocking One (blocking buffer for immunoassays) - 500 mL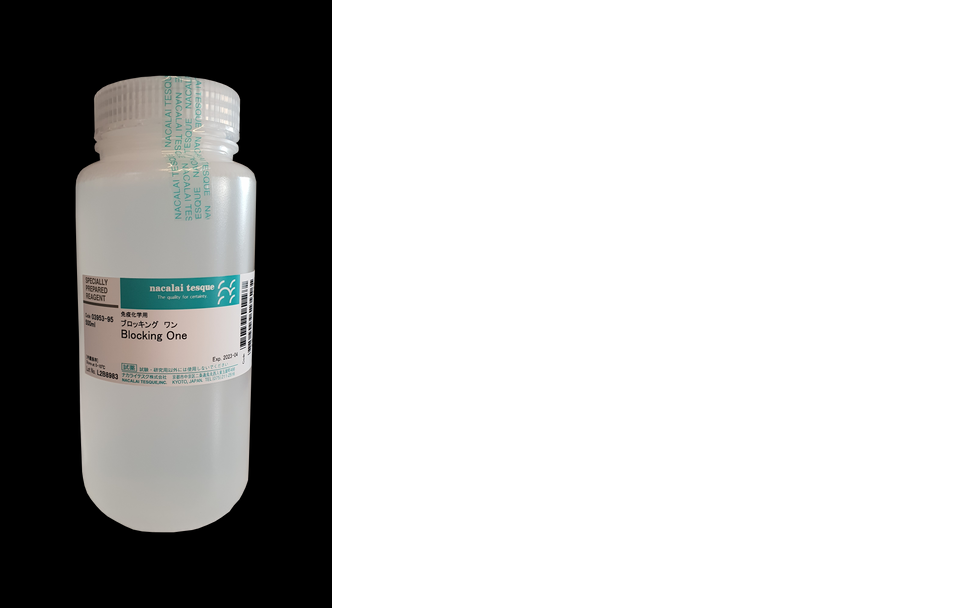 Blocking One (blocking buffer for immunoassays) - 500 mL
Blocking is indispensable in immunoassays in order to block non-specific binding reactions. Blocking One contains both high molecular weight compounds and bovine serum protein. Blocking One is superior to conventional blocking solutions. The preservative in Blocking One does not affect the enzyme activity of peroxidase (POD) or alkaline phosphatase (ALP). Only simple refrigerator storage is necessary, even after opening the bottle.
Comparison of blocking reaction times: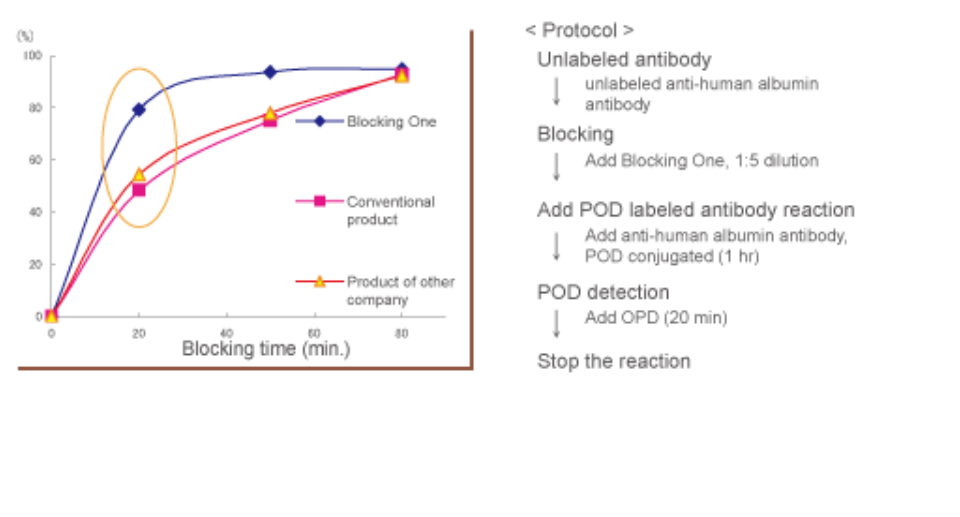 The relationship between reaction time and the effect of blocking in microplate assay. In comparison with other products, Blocking One shows by far the fastest dinamics.
Since the antigen reaction is omitted in this experiment, when staining occurs, it is caused by non-specific adsorption. The figure shows negative data